Chinese As Foreign Language
Chinese culture is immensely profound and unique. Chinese characters are rich and full of meaning. For these reasons, students from other countries are attracted to learn about Chinese culture. To assist foreign students in learning Chinese language, NBHIS established a Chinese as a Foreign Language (CFL) Department in July 2002. It is fully approved and supported by the Zhejiang Provincial Education Department and the Ningbo municipal Education Department.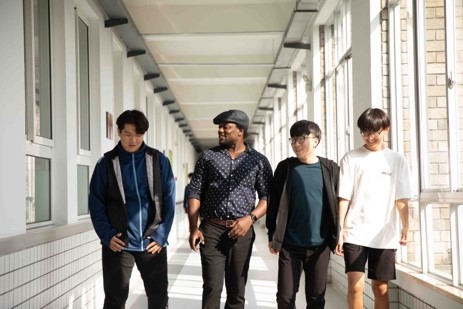 Curriculum
Chinese as a Foreign Language courses cover a variety of key areas:
Chinese listening skills
Chinese Culture
Mathematics
HSK learning
English
Music
Reading and Writing literacy skills
Oral Chinese
Computer Literacy
Art
Physical Education
A wide array of learning resources are available for students and include Chinese Textbooks published by Beijing Language University Press.  As foreign students attain a certain Chinese level, they have the opportunity to attend mainstream Chinese classes to further enhance their understanding of Chinese culture.
Qualified Teachers in the Chinese Foreign Language Department
We have experienced teachers in teaching Chinese as an additional language and also excellent young teachers who are both creative and innovative in their teaching methodologies. With over ten years of experience, our teachers have refined the curriculum and their effective teaching methods to help students achieve successful outcomes in the Hanyu Shuiping Kaoshi (HSK) test; a Chinese proficiency examination used for entrance into Chinese universities by foreigners.  To create a balanced program, English as an Additional Language (EAL) classes are also provided.  We have found that a mixture of Chinese and foreign staff is the ideal model for developing English literacy.  In providing a balanced curriculum the program provides a foundation for foreign students to be equipped with the skills to engage with the world as global citizens.
Accomplishment in HSK & University entry
Over the past 12 years, over 60 students have been enrolled in Chinese universities and successfully achieved their goals and aspirations. Over forty of these have attended top universities, such as Peking University, Tsinghua University, Fudan University, Renming University of China, Beihang University, Shanghai Jiao Tong University, and Zhejiang University.
A Richly Rewarding Campus Life
In the CFL Department, we provide extensive enrichment activities to students throughout the year so that they can explore and extend their areas of interest, such as a Mandarin Speaking Contest, Chinese Calligraphy, English Word game, student newspaper, International Food Festival and much more.  Students are encouraged to take advantage of the many opportunities available to them.  We also encourage students to take appropriate risks in their learning, to be courageous and to build their resilience through an experience a variety of activities and challenges. The school is proud of its sporting achievements, arts festivals and special events, which help to make NBHIS such a stimulating and vibrant environment.
Students are also provided the opportunities to attend inter-school sports, weekend homestays with local families and entertainment activities which foster friendships with Chinese students.  Each year students can also be invited to give a performance held and broadcasted by Ningbo Television Station. At the end of each semester, assemblies are held to award top students that have shown their language development through their involvement school events.