On Friday, April 13th Ningbo Huamao International School held an Australian university fair in the school's Multifunction Hall.  The fair was hosted by Rhett Miller, a member of the Australian consulate in Shanghai focused on education and trade.  The nine schools present included five of the "Group of 8," Australia's equivalent of the American Ivy League and Britain's Russell Group.  One of those universities – Australia National University – is now the highest ranked Australian school in the world and the highest-ranking school to visit NBHIS to date.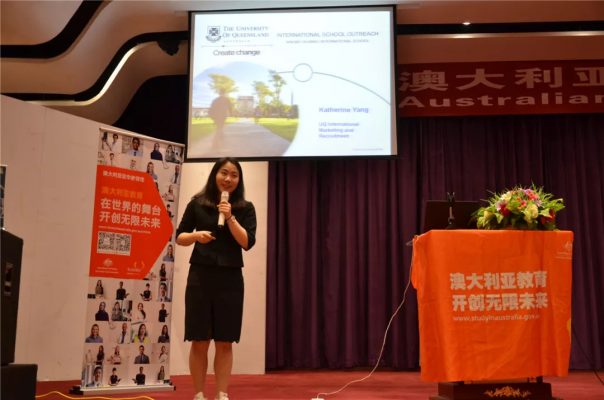 In addition to traditional multi-major universities, several of the visiting schools offered programs focused on one area of interest, including hotel management and music-related professions.  The fair was a great opportunity for our NBHIS students to learn more about Australia as a place to study as well as the unique courses and programs offered by the universities there.  It was also the first time NBHIS has hosted students from other international schools, as students from both Access Academy and Ningbo International School attended as well.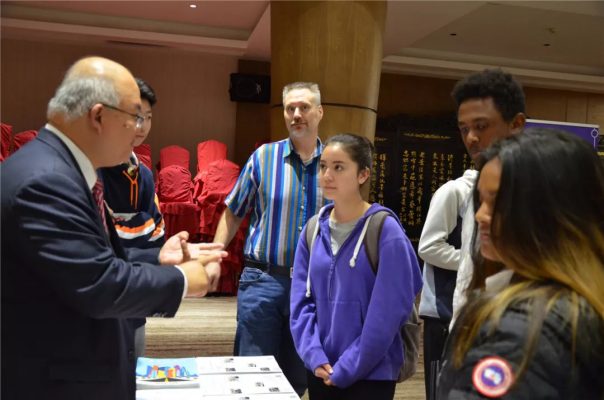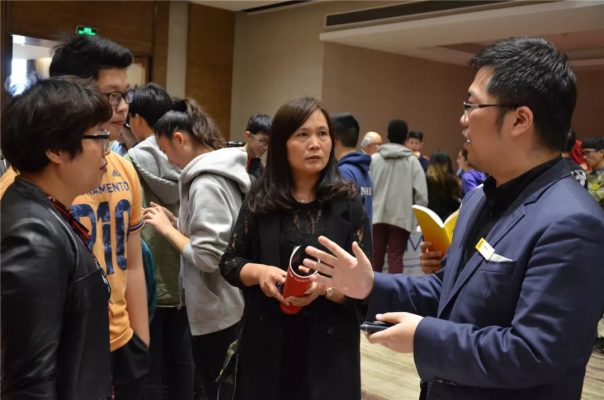 The staff and college counselors at NBHIS were pleased with the student response from the event and look forward to hosting more and more universities from all over the world as our school and its programs continue to grow.